Is it your anniversary coming up? Maybe it's going to be your loved one's birthday soon? Maybe, just maybe, it's going to be Valentine's Day around the corner. Whatever the occasion; for whatever the purpose; learning how to give your man the best orgasm of his life is most definitely going to pay off for you. You will be the one that he will remember forever, and there's a good chance that he will boast to his friends about you and that night where you rocked his world.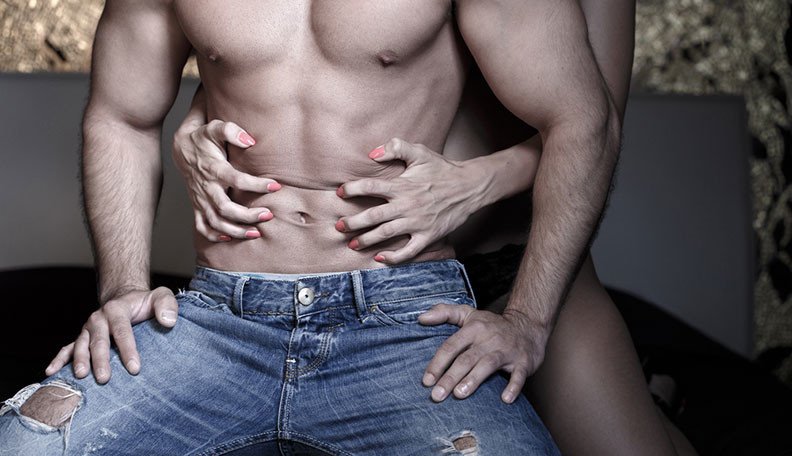 Ladies – are you ready to read the sexandchatonline.com orgasm tips for him that will make his toes curl?
Orgasm Tip 1: Can you tell when he's going to climax?
If you don't know the run up to his orgasm, you are not going to be in control of things. He could be the quietest man in the world and he will still give you the telltale signs that he is going to explode with pleasure.
Once you have mastered the art of learning when he is going to climax, you can use it to his advantage. You are going to want to tease him to the point where he thinks he is going to climax and then stop. Pay attention to something else for a little while – why not go back to the smooching?
You should keep building him up and up like this, stopping before he gets the opportunity to release until he is practically begging for mercy. And believe us – he will sooner rather than later.
Orgasm Tip 2: Does he like his nipples being played with?
Men often joke about their nipples being pointless. In fact, many women do exactly the same thing. Many men love to have their nipples played with however, and we felt that it was about time that they got themselves the attention they truly deserve.
When you are giving him oral sex, have one hand that teases its way up to his nipples before you touch them, tweak them, lightly twist them… See what his reaction is – you'll soon find out whether he's a "nipple guy" or not.
Orgasm Tip 3: Is he an "ass guy"?
Right girls, it's going to get messy. If you want to give him the best orgasm of his life; if you want the mother of all orgasm tips, you are going to need to know where your guy stands on the "ass" topic. In fact, where do you stand on the idea of paying his ass a bit more attention? Something that many men love (but don't admit to) is a cheeky well-lubricated finger popped in the rear end, doing the "come hither" motion. Just the tip is usually enough and it drives plenty of men to distraction. If you want to rock his world, you are probably going to want to find out where he would stand on this. Maybe a few jokes to start with is enough?